Top
User Login
Not a member of Jaspital? (or Sign Up).
User Registration
Alredy a member of Jaspital? (or Sign In).
Forgot Password
Pls enter your registered email address to reset your password.

New Delhi
Doctor, Specialty, Disease, Symptom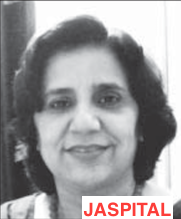 Dr Achla Batra
Gynecologist,
Male
, 25 Years
MBBS,
Hindi, English
5
Report an Error
Claim Your Profie
Add To Favorite
About

Dr Achla is a leading Gynae & Obstetrics in NCR region. - Consultant with vast experience . She has been associated with SAfdarjung Hospital on of the most coveted hospital of the country. NCR region . In her career, Dr Jyotihas treated hundreds of patients .Her personalized and empathetic approach during the treatment has gained her an esteemed position, not only among the patients but also the fellow colleagues.


---
Qualifications
, -


---
Facility Associated With
Safdarjang Enclave, New Delhi 110029
1 Doctors
Ask
---