Top
User Login
Not a member of Jaspital? (or Sign Up).
User Registration
Alredy a member of Jaspital? (or Sign In).
Forgot Password
Pls enter your registered email address to reset your password.

New Delhi
Doctor, Specialty, Disease, Symptom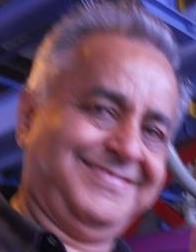 Dr Ramji Kackar
Internist,
Male
, 40 Years
MBBS, MD
Hindi, English, Punjabi
4.5
Report an Error
Claim Your Profie
Add To Favorite
About

Dr Ramji Kackar is a Consultant Physician in Sir Gangaram Hospital New Delhi. Dr Ramji Kackar had served Government Hospital before for about 20 years. He did his MBBS and MD Internal Medicine from Jaipur.


---
Qualifications
Post Graduate, MD - General Medicine


---
Facility Associated With
Green Park, New Delhi 110016
2 Doctors
Mon
: 9:00 am - 11:00 am,7:00 pm - 9:00 pm
more
---
Defence Colony, New Delhi 110024
2 Doctors
Mon
: 11:00 am - 2:00 pm,4:00 pm - 7:00 pm
more
---